Sponsors and Contributors
2021 Sponsors
Platinum Sponsor
New Holland at West Hills Tractor

can be found at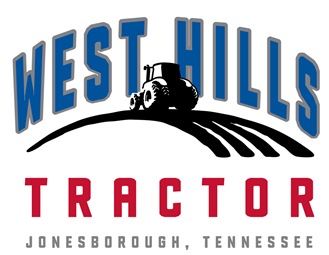 New Holland agriculture equipment is some of the best and well-known in the industry. If you're looking for a great selection of New Holland farming equipment and more, head down to West Hills Tractor and browse through their full lineup! They have tractors from sub-compact up through jumbo; and all the attachments to handle any job you want to ask it to do. They serve eastern Tennessee -- and even get into Western North Carolina.
Check them out on their website, or you can contact them by phone at 423 753 4621. They are title sponsor for the whole event.
Silver Sponsors
Boys Arnold Wealth Management

-- will help you increase your nest egg with multiple investment alternatives all vetted-out with their experts and with proven track records. They can help you with tax strategies, setting up trusts, charitable giving, and special beneficiaries, too. Check them out on their website, or you can contact them by phone at 828 274 1542. They are sponsoring our TEAM awards!
Bronze Sponsors
Brock Builders
-- local to Asheville, Chris Brock is a well-rated, conscientious general contractor who tackles projects small to large. He has a wide range of experience including custom-built homes, green homes, renovations (large and small). Their client relations are excellent. Contact him at 828-243-6105.
Taylored Tack
-- Amanda Taylor makes custom bridles and breastplates including those with various themes such as beaded brow bands, Indian-patterned overlays, and hand-made horsehair tassels. She carries a complete line of quality, hand-crafted products for the endurance horse and rider. For more information, check out her website, or call her at 610-469-0368 or send email to her at Amanda@tayloredtack.com.
Copper Sponsors
Becky Pearman Photography -- Becky Pearman is well-known throughout the southeast for her vibrant photographs of riders and horses. We are happy to have her to provide you with high quality shots of the action in 2021! Please order from her website.
Distance Depot and Horse Lovers Outlet -- Kristen Lacy has two options for you to explore. Distance Depot is focused primarily on the endurance community and Horse Lovers Outlet at the more general equine owning and loving population. Her products range from what you want for your horse, for you as a rider, for your crew, and for your campsite. She can be reached at 866-863-2349, or via email at info@thedistancedepot.com or info@horseloversoutlet.com.
Platinum Performance -- under high quality conditions, make multiple nutritional supplements for horses, and also dogs and cats. The supplements can assist in daily maintenance and comeback from illnesses and other health challenges. Their flagship product is Platinum Performance. Their entire product line can be reviewed at their website.
Riding Warehouse-- is your one-stop online tack shop for english, western and endurance riders. Located in San Luis Obispo, California, Riding Warehouse offers a wide selection of quality equine products including horse tack, riding apparel, horse trailer and stable equipment, plus gifts for horse lovers. For information call 888-420-4327 or visit their website with secure on-line ordering.
2021 Contributors
Mountain Farrier
Ginee Ritter
Newmans